HIGHLIGHT /
German insurers have committed to making their business processes climate-neutral by 2025, thereby demonstrating a clear stance on the relevance of sustainability. In particular, the insurance industry is observing the current impacts of climate change on its various lines of business.
The increasing number of natural hazards and severe weather events poses a threat to the industry's principle of collective risk assumption through a rise in accumulation events or stronger impacts thereof. However, when examining the business models of various lines of business, the question often arises as to how sustainability can be implemented in a way that generates not only ecological value but also maintains the insurer's profitability.
The business of car insurance claims management 
While currently CO₂  emissions are often offset through the purchase of certificates, car insurers also have the opportunity to proactively reduce or even avoid CO₂ emissions generated during or as a result of claims processing. Within car insurance, it appears that the existing process steps, designed to be economically efficient and customer-oriented, are partially counteracting sustainability. 
Implementation of sustainability in claims management 
Notification of Loss 
A claims process goes through various steps on the insurance company's side. It starts with the first notification of Loss (FNOL) from the policyholder. Once this is received by the insurer, the customer is assisted by service employees. These employees clarify with the policyholder whether assistance services such as a tow truck or replacement car must or can be used, or if driving the damaged vehicle to the nearest (partner) workshop is possible. The actual repair of the damage in the workshop marks a further step; whereby insurers prefer partner workshops. Alternatively, cash settlements or fictitious invoicing to the policyholder are also possible. 
A lean and efficient claims reporting process not only benefits the insurance company economically but can also benefit insurers in terms of sustainability. Many companies are already implementing this with digital customer care and a multi- to omnichannel offering to their policyholders. 
Assistance services 
Further CO₂ savings can be achieved through the sustainable use of assistance services. If towing services are controlled by the insurer, for example, the company can ensure that routes are as sustainable as possible, that vehicles with environmentally friendly propulsion are used, or even that environmentally conscious driving styles are adopted. A comprehensive infrastructure and an extensive network of partner workshops also help minimize the distances between the damaged vehicle and the nearest workshop, thereby reducing CO₂ emissions. If the customer cannot continue driving their damaged vehicle and uses assistance services, insurers can provide electric or hybrid vehicles as replacements to the customer. 
Damage assessment 
CO₂ emissions can also be reduced during damage assessment. Experts can assess the damaged vehicle at central locations instead of traveling to the respective accident location, in cases where the damage does not affect roadworthiness. Minor damages can account for up to 70 percent of motor vehicle insurance claims, offering a high potential for reducing or avoiding CO₂ emissions. Insurers also save both monetarily and in terms of CO₂ emissions by involving their policyholders in the claims process. AI solutions already exist in the market that guides policyholders through the process of capturing images of the damage via an app, allowing automatic triage decisions to be made by the insurer based on the images. This Touchless Claims approach— a holistic digital claims processing—can automate the handling of minor damages and create a new end-to-end digital customer experience. 
Stay tuned for our upcoming posts to find out the conclusion of this article.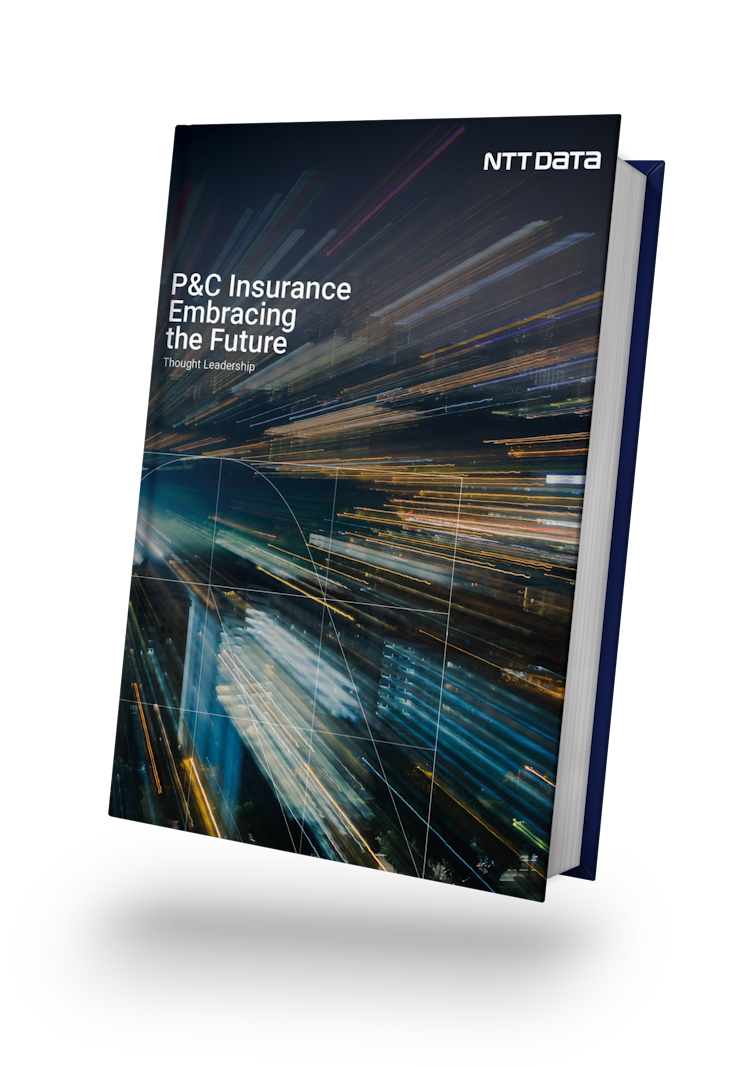 Authors:
Firas Larbi, Nina Dokter
Published on 10/10/2023
~ 3 minutes