HIGHLIGHT /
In the fast-evolving landscape of life insurance, simplicity emerges as the linchpin that reshapes the entire industry. Gone are the days of convoluted policies and intricate procedures; today, the focus is on streamlining every aspect of the customer experience. This paradigm shift revolves around making life insurance more than just a financial safeguard – it's about making it accessible, understandable, and, most importantly, hassle-free.
In the world of life insurance, the spotlight is squarely on the clients. The magic word here is "Simplicity" and it's not just about making life easier for the insurance companies – it's about making life insurance more customer-friendly. Whether it's choosing the right policy or dealing with claims, the aim is to make your experience hassle-free. This approach isn't just about cutting down on complexity; it's about expanding the reach of life insurance, especially among millennials who prefer things straightforward. It's this commitment to simplicity that's driving companies like Ladder to revamp and innovate.
Clients are at the core of the approach, with simplicity as the guiding principle to elevate the entire value chain, from product offerings to the onboarding process, policy management claims to handle, and additional services. The goal of the life insurance company is to deliver a seamless and holistic customer experience.
Key takeaways
 Simplicity is key when utilizing online channels for life insurance products. A straightforward product not only facilitates a higher rate of customer subscriptions but also requires less marketing effort.

Simplifying life insurance has both internal and external advantages. Internally, a streamlined and simplified insurance process translates to reduced operational costs and lower capital expenditure for governance and management. Externally, simplicity expedites regulatory approvals, saving time for both the insurer and regulatory authorities.

By simplifying the diagnosis process and establishing a robust business model, life insurance companies have the potential to reshape the landscape of the industry.
Clients are at the core of Simplicity
With the advent of the COVID-19 pandemic, there has been a noticeable shift in consumer behavior, especially among millennials, when it comes to purchasing life insurance. In the digital age, consumers are increasingly drawn to products and services that offer simplicity and ease of use.
The 2021 Barometer study revealed that 45% of millennials are now more inclined to purchase life insurance, and this is primarily attributed to the pandemic's impact on their perception of financial risk and security. As a result, insurance companies like Ladder have recognized the need to adapt to changing consumer preferences and expectations.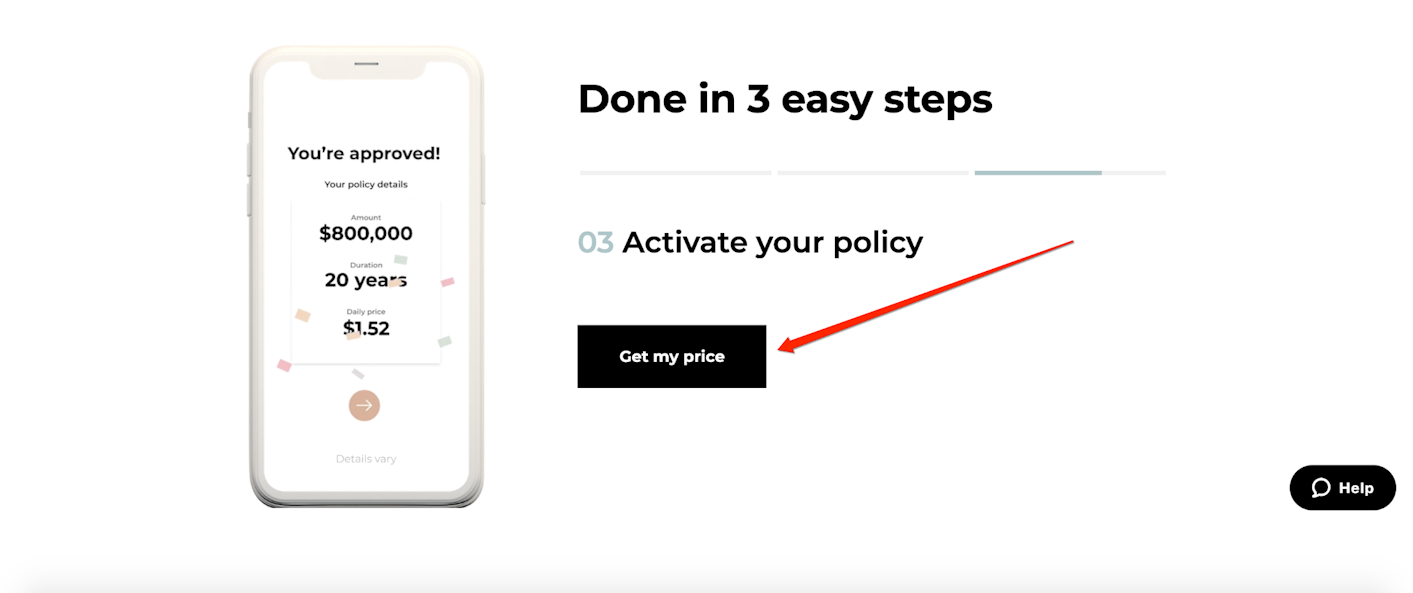 Ladder's three-step onboarding process is a prime example of how simplicity and convenience can be leveraged to attract and engage customers. Clients can activate their life insurance through these three simple steps: first, they complete a brief questionnaire, then they check for approval, and finally, they activate the insurance policy. The initial questionnaire serves as a quick assessment tool to determine eligibility, streamlining the underwriting process. This efficiency not only saves time for customers but also reduces administrative burdens for the company.
This trend is particularly evident among the younger generation, the so-called "new millennials," who are deeply connected to the internet and exhibit a strong inclination toward straightforward and user-friendly products. 48% of the millennials are more willing to buy via simplified underwriting.
Internal and external performance with Simplicity
Simple Life insurance products can be related to the minimal viable product in the life insurance landscape. Within a relatively complex portfolio of products that includes whole or universal life insurance, simple-term life insurance would be the easiest to test the hypothesis that customers want life insurance. Hence, life insurance simplicity's impact will impact internal and external performance by the nature of its business model. Internally, simple life insurance products are easy to manage requiring less investment and diminishing costs related to risk and data governance. Externally, simple life insurance has a straightforward business model that has attracted large investments and new customers. 
A simple term life insurance with no medical exam, no cash value, simple provision, and policy structure can diminish costs related to risk and data governance.  For instance, in a simple term life insurance with no medical exams, premiums can be set assuming more variables, modeling the risk of the issued policies better. This business model is less capital intensive because utilizes third-party and direct-to-customer distribution channels and outsources other capabilities such as risk and underwriting expertise. The case of the partnership between Ladder and Hannover Re is a good illustration of these models.
Moreover, the simplicity of life insurance products has attracted large investments in the past years. For instance, just three of the main American Life Insurtechs founded around 2016: Ladder, Ethos, and Bestow alone have attracted about 750 M USD this type of insurtechs target first-time buyers and younger customers with simpler demands, which can enlarge the life insurance market with innovative products to new segments. 
Example: Nubank, has over 1 M term life insurance active policies and has created a Nu Vida Juntas in 2023 that is a life insurance coverage that can be given as a gift.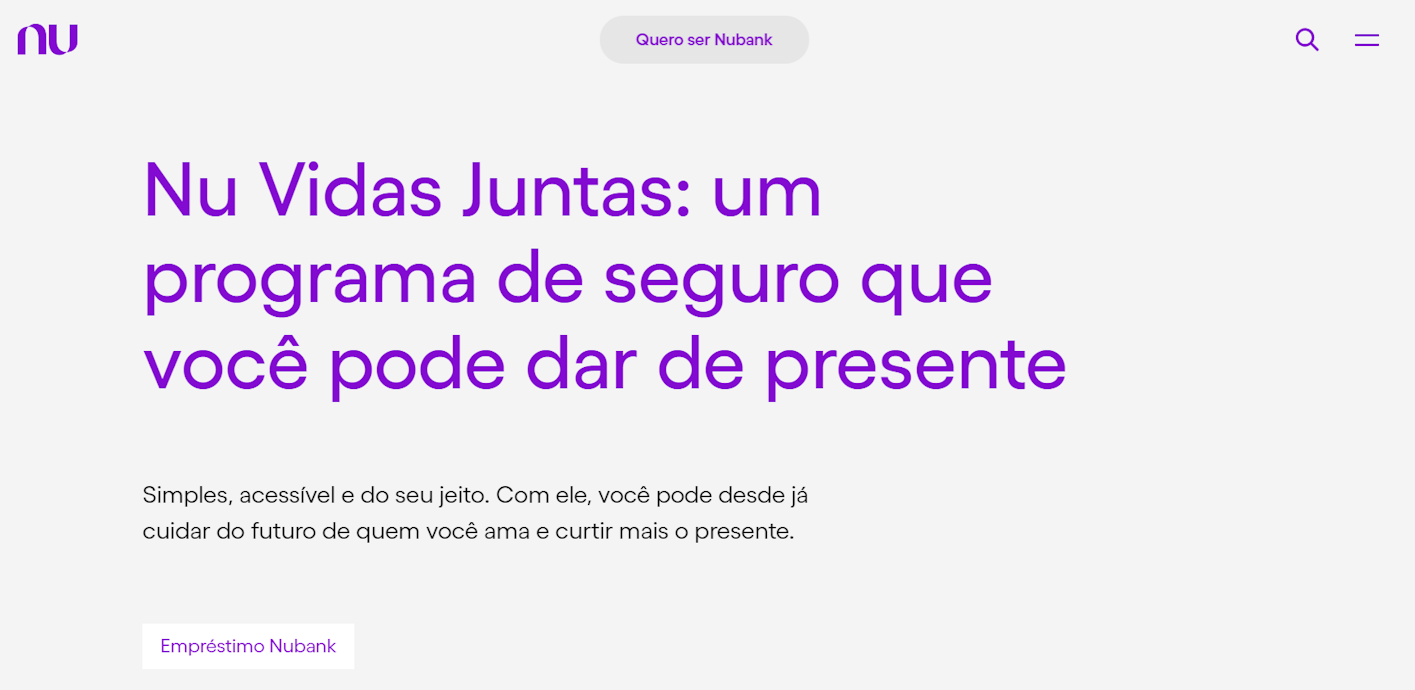 Diagnosis process and fraud detection in Simplicity
Simplicity in the diagnosis process and fraud detection can reshape the landscape of the life insurance industry. Diagnosis and fraud detection has always been an issue for life insurance companies.  Diagnosis and fraud detection have perennially posed challenges for life insurance companies. These issues are fundamentally critical to the industry's viability and sustainability.
Tech companies such as Lydia AI collaborating with Cathay Life Insurance provide a solution to simplify the diagnosis process and prevent fraud from clients. Lydia AI's journey began in 2014 at the University of Toronto, initially focusing on natural language processing and multilingual healthcare data. Over time, Lydia AI refined its capabilities to extract hidden insights from new data sources, applying this power to make insurance more accessible and tailored. The company leverages artificial intelligence to automate routine decisions reliably and enhances complex decisions with predictive insights, eliminating the need for unnecessary medical exams.
Their platform simplifies and personalizes the insurance buying process, ensuring data privacy and improving sales conversions. Lydia AI excels in data-to-insight conversion, mining insights from a dataset of over 33 million lives. They offer health risk prediction, assessing health status, and forecasting risks with intuitive health scores for both customers and underwriters. Additionally, their model accuracy validation ensures predictive risk models meet actuarial benchmarks, underwriting standards, and insurer-defined risk thresholds.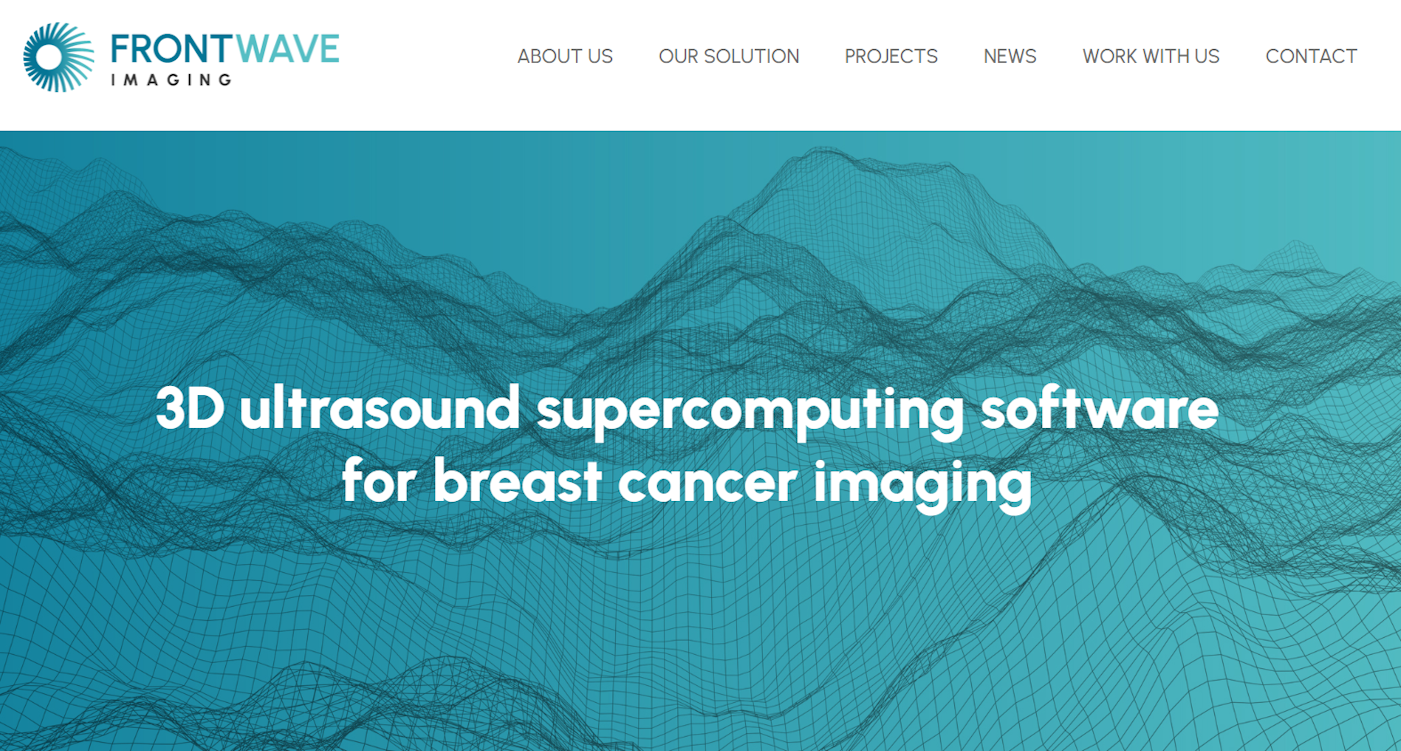 Another noteworthy development in this market is the emergence of highly accessible supercomputing software designed to generate high-quality, high-resolution 3D ultrasound images of the breast. This innovation serves to enhance diagnostics by reducing the occurrence of false-negative and false-positive results. Notably, this solution is cost-competitive, further increasing its appeal in the medical and insurtech fields.
The involvement of insurtech in areas such as wearables, biometrics, health apps, and chronic disease detection is poised to significantly raise the technological barriers for new entrants and solidify the business model of life insurance.
Conclusion
Simplicity is the catalyst of change within the life insurance sector, a driving force that not only enhances the customer experience but also reshapes the industry's very core. From the adoption of efficient onboarding processes to the development of minimal viable life insurance products, simplicity has a profound impact, both internally and externally. It reduces costs, attracts investments, and opens doors to new customer segments. Furthermore, the fusion of simplicity with cutting-edge technology promises to revolutionize diagnosis processes and fraud detection, ensuring the industry's viability and sustainability. As we journey further into the digital age, simplicity emerges not just as an aspiration but as a fundamental necessity for the future of life insurance.
Authors:
Richard Calvo, Alvaro Takashi Yamashiro, Dian Jin
Published on 25/10/2023
~ 6 minutes