HIGHLIGHT /
Telematics allows players across the Smart Mobility ecosystem to be more data-wise integrated to reach additional touch points in customers' journeys. Insurers and other tech players have been exploring telematics for more than 10 years.
Telematics has been present in the mobility ecosystem for years, applied in different businesses and products. This technology raises essential to improve usage-based insurance models, on-demand coverage, and fleet management. In fact, such is its importance that several Insurtechs of the sectors are currently implementing telematics within their business models. Metromile and Root Insurance, for instance, are two relevant examples of the use of telematics in initiatives as Pulse and Root Test Drive, respectively.
Notwithstanding, the rising need for the customer-centric approach has divided telematics into B2B and B2C/B2B2C segments. This latter incorporates smartphone sensors (mobile telematics) with the black boxes (electronic devices that measure car status, acceleration, breaking, location among other variables). This modern usage of telematics allows players across the Smart Mobility ecosystem to be more integrated data-wise and use it to reach additional touch points in customers' journeys.
In regard to B2B, telematics has been proven a great fit in fleet management, car sharing models and other B2B businesses. Telecoms, for instance as Verizon Telematics, insurers and other tech player explored this technology for more than 10 years, making telematics a known topic in the sector. Nevertheless, the current trend to mix both mobile telematics and black box seems to be gaining traction in the United States recently posing a whole new different and unique business: the first being used to understand customer's mobility routines and contexts and the second to monitor, track, make more efficient and optimize their operations.
Black boxes are suitable to understand what happens in the car; it expanded the opportunities with large and unique sets of data like vehicle motor status which could be monetized with vehicle maintenance services and prevention. Additionally, the decreasing costs of this technology also accelerated the market adoption, making black boxes a relevant innovation in the mobility sector.
However, Insurers might see mobile telematics through smartphones sensors as an opportunity to expand their offering of services and products, while creating a better user experience that goes beyond the driving scope. Furthermore, mobile telematics are frictionless, scalable and have a lower initial investment need, making the adoption faster and easier. Hence, insurers may be interested in this technology and advocate the broader reach of it.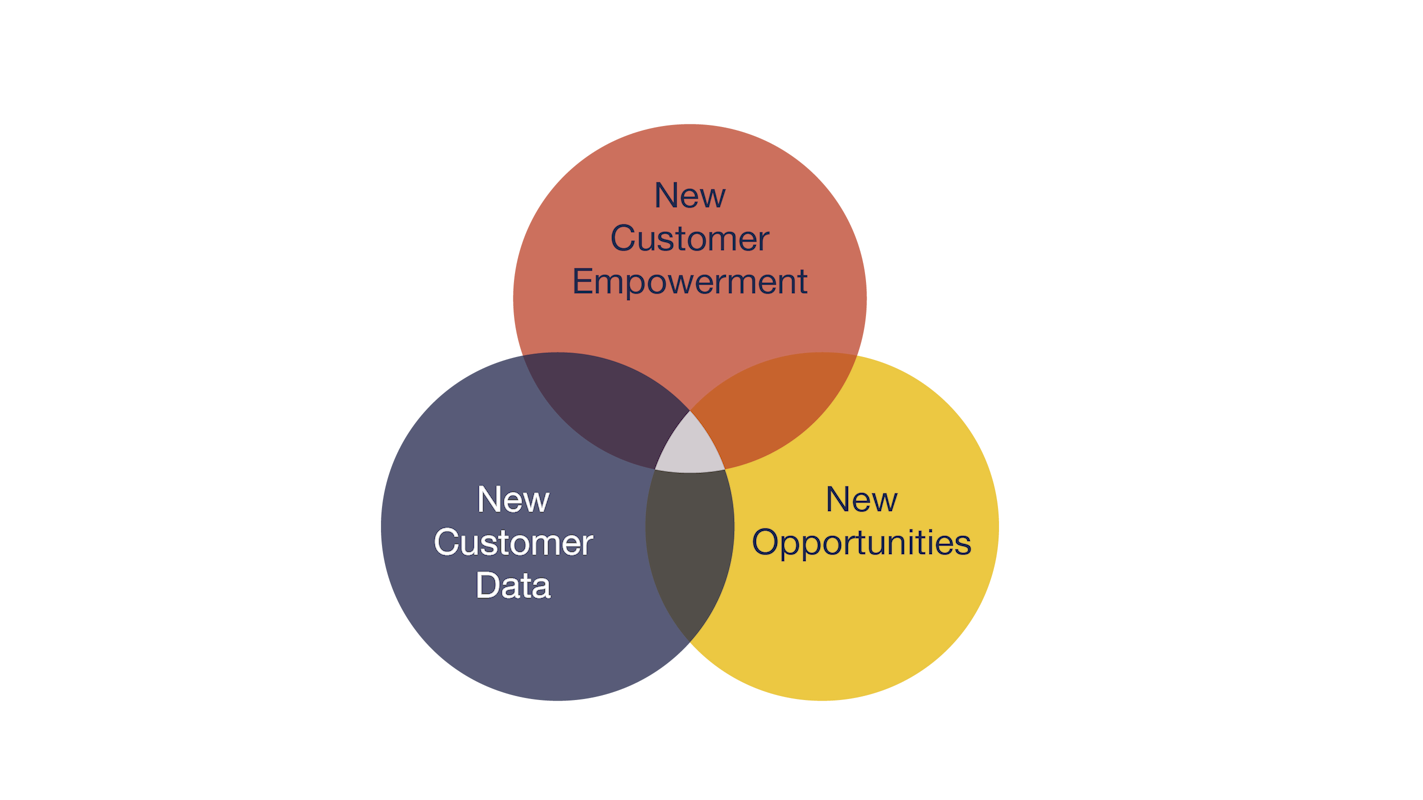 Discount on premiums and personalized coverage are going to be the default state in the insurance market. In Auto, the additional value will go beyond personalization, making telematics a temporal competitive advantage and the customer's information outside the vehicle scope an increasing necessity. From home to work, players will compete and collaborate differently searching for the best angle to collect actionable customers' data to add unique value in their products and services. Given the limitation of vehicle as an asset perspective, the mobility ecosystem will be more integrated and customer-centric inevitably
Customers are willing to share their data if you give them something valuable in return."
Published on 01/01/2023
~ 3 minutes